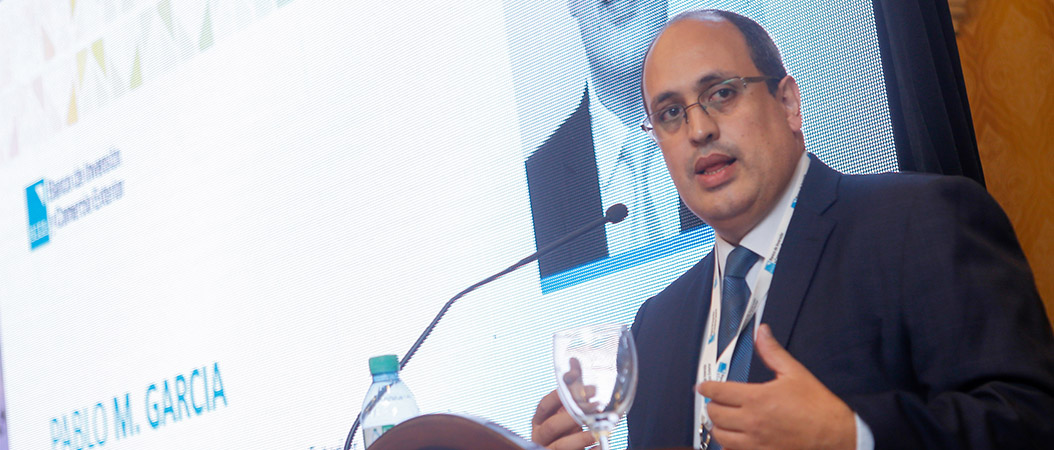 Pablo García assumes ALIDE Presidency
Pablo García is CEO of Banco de Inversión y Comercio Exterior (BICE) of Argentina
---
December 14, 2018.- Pursuant to the association's institutional regulations, Pablo García, CEO of Banco de Inversión y Comercio Exterior (BICE) of Argentina, assumed the Presidency of ALIDE up until 2020 following the recent departure of Jacques Rogozinski of Mexico's Nacional Financiera (Nafin), as a result of the change in that country's federal government administration.
García is an outstanding Argentinean economist with many years of professional experience in public and private institutions and international organizations like the Inter-American Development Bank (IDB), the Agency for International Development (USAID), and the Ministry of Economy and Production of Argentina, among others.
In the academic area, he taught classes at Georgetown University (United States); Universidad de la República (Uruguay); Universidad de Buenos Aires (Argentina); and Universidad de Ciencias Empresariales y Sociales (Argentina). He also served as editor of the journal Integration and Trade and was the author of numerous international publications.
---
About ALIDE
ALIDE is the community of financial institutions that generates banking solutions for the development of Latin America and the Caribbean. The activities that it promotes and carries out seek the cohesion and strengthening of the action and participation of financial institutions in the economic and social development process in the region. ALIDE encourages regional integration and financial cooperation with other regions of the world to achieve the mobilization of resources and technology for the development of Latin America and the Caribbean.