Institutional Organizations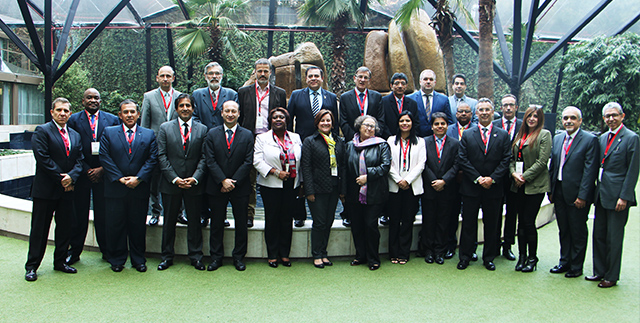 The General Assembly is the Association's supreme body and establishes its policy and promulgates the regulations and provisions of the Association. Its regular meetings (once a year) and any special meetings it holds constitute "ALIDE's Summit," which brings together the delegates of its active, associate and collaborating members.
The Executive Committee conducts the activities of the Association and supervises those for which the General Secretariat is responsible. It is composed of the Chairman, two Vice-Chairmen and four Directors.
The Advisory Council, which provides advisory assistance on institutional matters concerning the Association, consists of the former Presidents of ALIDE, together with a small group of people invited because of their support for the Association.
The General Secretariat is headed by the Secretary General, who administers the Association and is its legal representative. It carries out ALIDE's Working Program with the cooperation of the members and other organizations and enjoys the support of the Economic Studies and Information, Institutional Relations, Training, Technical Assistance, Administrative and Financial Control Programs.
The Technical Committees, as advisors to ALIDE's governing bodies, deal with specific matters.
The National Coordination System is a mechanism for coordination, communication and liaison between the Association and its members.