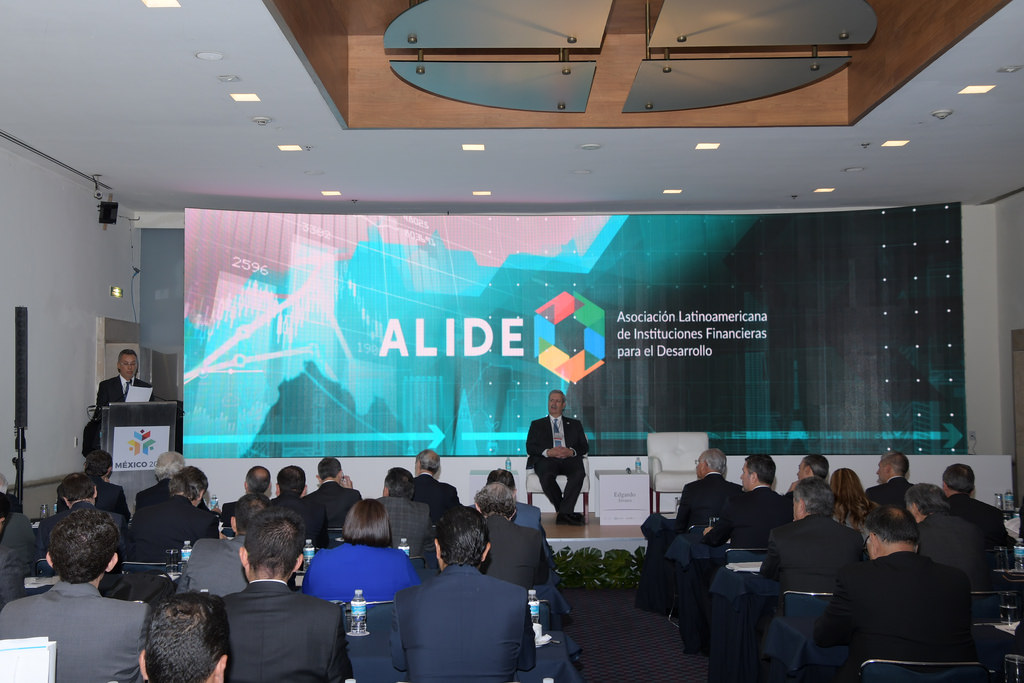 Development banks will support interregional businesses and investments for the economic integration of Latin America and the Caribbean
---
With a call to strengthen efforts to achieve an intraregional economic integration that allows facing the new challenges presented by trade and global economy, the Latin American Meeting on Financing and Boosting International Businesses and Investments, organized by the National Bank of Foreign Trade (Bancomext) and the Latin American Association of Development Financing Institutions (ALIDE) concluded.
For two days, representatives and executives from different financial institutions and development banks from Latin America, the Caribbean, Spain and India, analyzed the current situation of the global economy, the international trade and the role of the Development Banking in the fields of foreign trade and investment.
At the meeting, the participants urged the countries of the area to promote interregional businesses and investments within the framework of the economic integration of the countries, with special attention to the internationalization of small and medium-sized enterprises and the diversification of exports.
The representatives of the Inter-American Development Bank (IDB), the Organization for Economic Cooperation and Development (OECD) and the Economic Commission for Latin America and the Caribbean (ECLAC), agreed that for the region to be successful it must be able to design and carry out smart economic and commercial policies that contribute to intraregional economic integration.
They affirmed that such integration offers ways to reactivate the necessary economic growth, not only to reduce poverty or promote shared prosperity, but also to face present and future worrying situations.
Through the presentation of keynote lectures and discussion panels, the experts also analyzed and discussed the technological changes in trade and international economy, highlighting that new information technologies, as well as legislation in this area, revolutionize the way in which financial services are provided.
The panelists also agreed on the need to strengthen the role played by the development banks in this complex economic scenario where, in terms of foreign trade, Latin America and the Caribbean present delays in their insertion into the global economy.
Interinstitutional cooperation
Within the framework of this event, Bancomext and the National Bank of Exports (BANDEX) of the Dominican Republic signed a Memorandum of Understanding, with the objective of promoting collaboration and cooperation to boost investment and strengthen commercial exchange between the two countries.