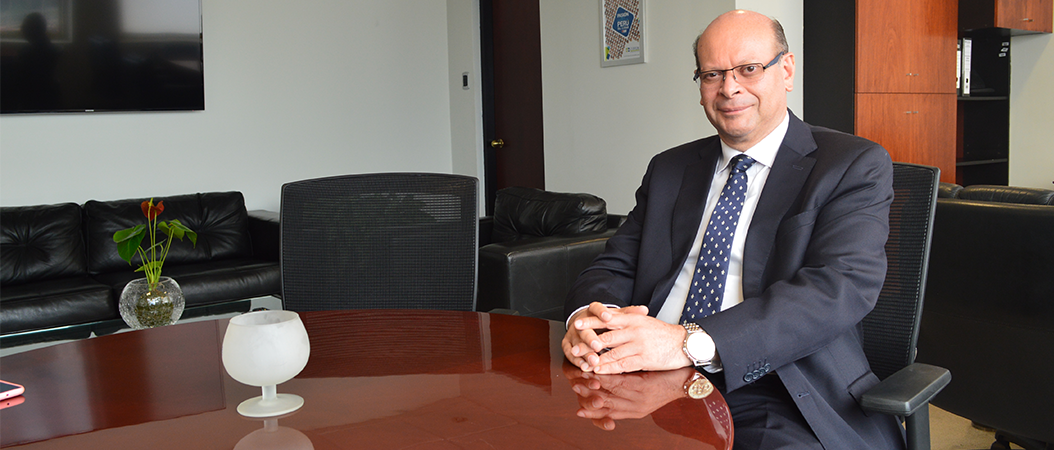 Cofide assumes the presidency of the Latin American development financing institutions
• Carlos Linares, Chairman of COFIDE's Board of Directors, is elected as the highest-level representative of the Latin American Association of Development Financing Institutions (ALIDE).
• Peruvian executive to lead coordinated initiatives for the region's development from the vantage point of this Association that congregates nearly 90 financial institutions.
January 21, 2020.- In line with the rules and regulations governing the Latin American Association of Development Financing Institutions (ALIDE), the Peruvian development bank assumes the Presidency of the Association's Executive Committee, through Carlos Linares, Cofide Chairman of the Board.
The change in the institution's regulatory body took place after the recent withdrawal of Juan Curutchet, occupant of the top position in ALIDE, as President of Banco Provincia de Buenos Aires (Bapro).
"This election is an honor for me and a recognition of the efforts being made by Peru, through COFIDE. From our position in ALIDE, we will continue to do our utmost to share good practices and knowledge among countries, always guided by the common aim that unites us: to achieve sustainable and inclusive development in our region," Carlos Linares stated.
ALIDE's Executive Committee is the body that leads and guides the Association's activities and is made up of some of the highest-level bank and development financing institution authorities, chosen in keeping with a criterion of regional representativeness.
In addition to Carlos Linares of COFIDE-Peru, the Executive Committee consists of Vice-Presidents Chesron D.A. Isidora (Executive Director of the Curaçao Development Corporation) and María Jeannette Ruiz (President of Banco Nacional de Costa Rica); Directors Sergio Gusmão (President and Board Member of Banco de Desenvolvimento de Minas Gerais, Brazil) and Sandra Gómez (President of Financiera de Desarrollo Territorial, Colombia); and Edgardo Alvarez, ALIDE Secretary General.
Carlos Linares is a prominent professional connected with the world of banking and public administration, with a career spanning over 35 years. He has occupied executive and management positions in institutions like Banco de la Nación, Petroperú and COFIDE. Mr. Linares holds a B.S. in Economics from the University of the Pacific and a Master's degree in Management from the J L Kellogg Graduate School of Management at Northwestern University.
About ALIDE
ALIDE is the community of financial institutions that generates solutions in Latin America and the Caribbean. Its main objective is to contribute to the economic and social development of the region, through good practices in the financing of development, the promotion of its members, through cohesion activities and strengthening the participation of financial institutions in the process regional economic.
Press Contact
Hanguk Yun
Responsable de Comunicación Social de ALIDE
Teléfono: +511-203-5520 |: Ext: 226
comunicaciones@alide.org
www.alide.org