Banco de Tierra del Fuego of Argentina joined ALIDE as a new active member
The purpose of Banco de Tierra del Fuego is to contribute to the economic development of the province of Tierra del Fuego, Antarctica and South Atlantic Islands and to act as a financial agent of the provincial Government and the municipalities
---
September 25, 2023- Banco de Tierra del Fuego (BTF) joined as a new active member of the Latin American Association of Development Finance Institutions (ALIDE). Its participation will contribute to the purposes of the Association and will allow ALIDE to support the strengthening of the bank's capabilities for the better fulfillment of its mission.
Banco de Tierra del Fuego, founded in 1983, is the public bank of the province of Tierra del Fuego, Antarctica and South Atlantic Islands in Argentina. As the only public bank of local origin, BTF seeks to promote the economy of the province, coordinating its activity with the policy and plans of the provincial Government.
Moreover, it promotes regional development through the promotion, encouragement and credit assistance to agricultural-livestock, mining, industrial, commercial, forestry, fishing, tourism, cooperative and mutual fund activities, seeking to be a safe and simple organization to operate, where the client is at the center.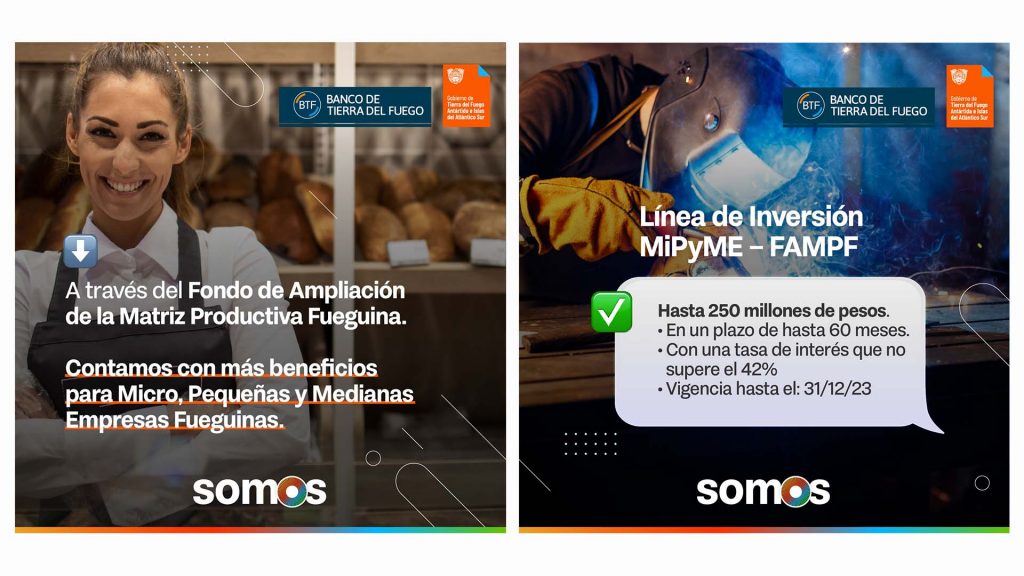 The Argentine institution is self-sustaining and is based on technological development, which provides innovative solutions of social interest. It has branches in all the cities of the Isla Grande de Tierra del Fuego, in the Autonomous City of Buenos Aires, the Province of Santa Cruz, and in the cities of El Calafate and Río Gallegos.
Furthermore, one of its main lines of action is to improve the living conditions of the customers by facilitating access to their own homes. BTF also has the Corporate Social Responsibility (CSR) Program, which fosters culture, sports and education in the province.
The collaboration between Banco de Tierra del Fuego and ALIDE will allow us to promote financial cooperation and knowledge exchange between BTF and the members of ALIDE, facilitating the transfer of products, services and experiences through technical events and training programs.
Abou ALIDE
ALIDE is the community of financial institutions that produce banking solutions for Latin American and Caribbean development. Founded in 1968, its main purpose is to contribute to the region's economic and social development by promoting the use of good development finance practices among its members. It is comprised of more than 80 member institutions operating in over 20 countries of Latin America and other regions of the world.
Contact
Communnication Unit of ALIDE
Phone: +511-203-5520 |: Ext: 227
comunicaciones@alide.org, comunicaciones2@alide.org
www.alide.org