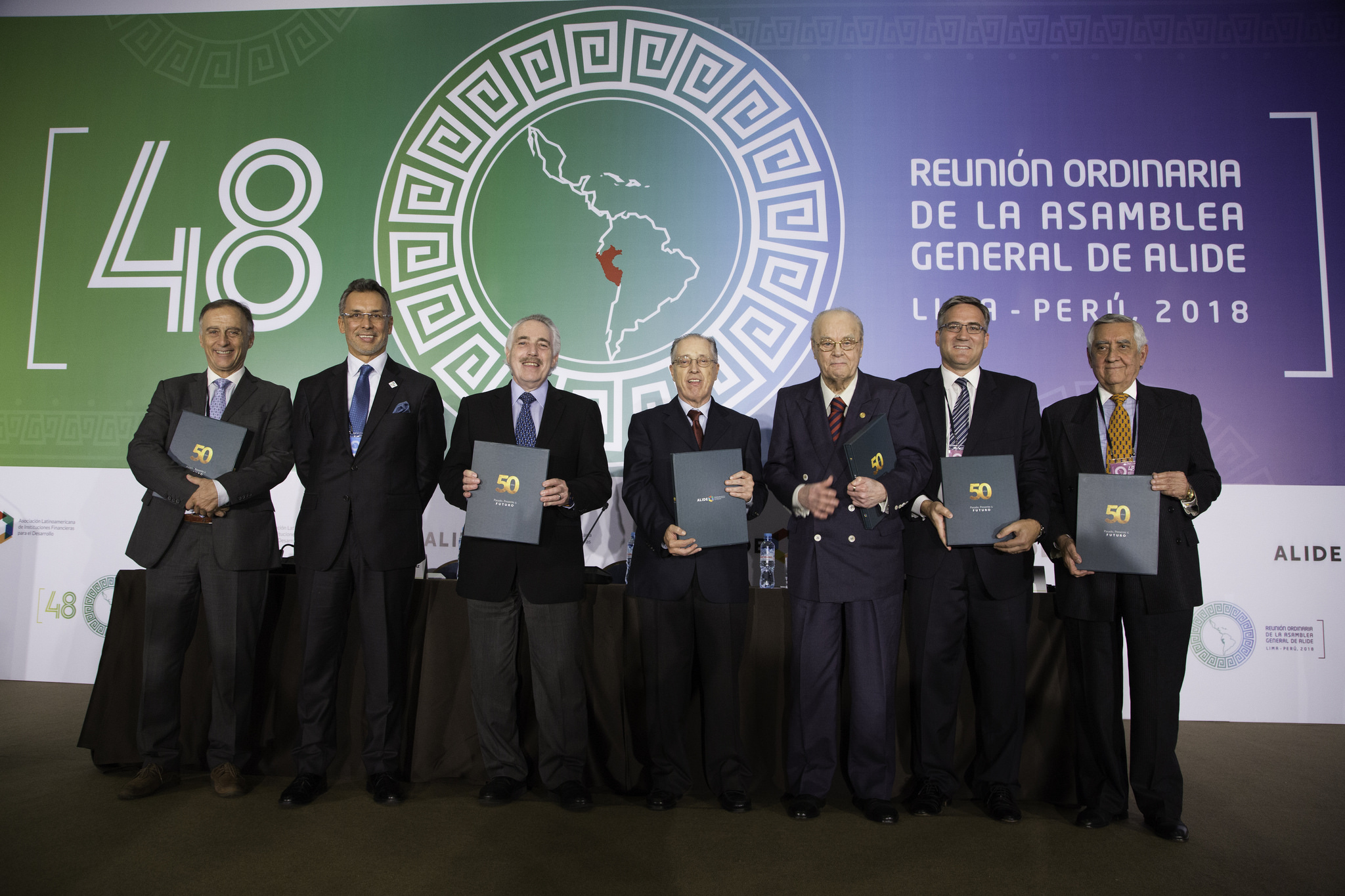 ALIDE presented a commemorative book for its 50th anniversary.
---
Within the framework of the 48th General Assembly, Hindemburgo Pereira Diniz, a member of the Advisory Council of the association, presented the book "50 Years of ALIDE: Past, Present and Future", a publication aimed at providing the necessary tools to understand the world of Development Banking in the last 50 years and its projection towards the future.
In addition to the sections devoted to the historical evolution of ALIDE, the book includes the points of view of representatives from international financing agencies such as Inter-American Development Bank (IDB), CAF-Development Bank of Latin America and Financial Fund for the Development of the River Plate Basin (Fonplata); the testimonies of former ALIDE presidents, related personalities and the institutional position of the association regarding the performance of the Development Banking in the last 50 years.