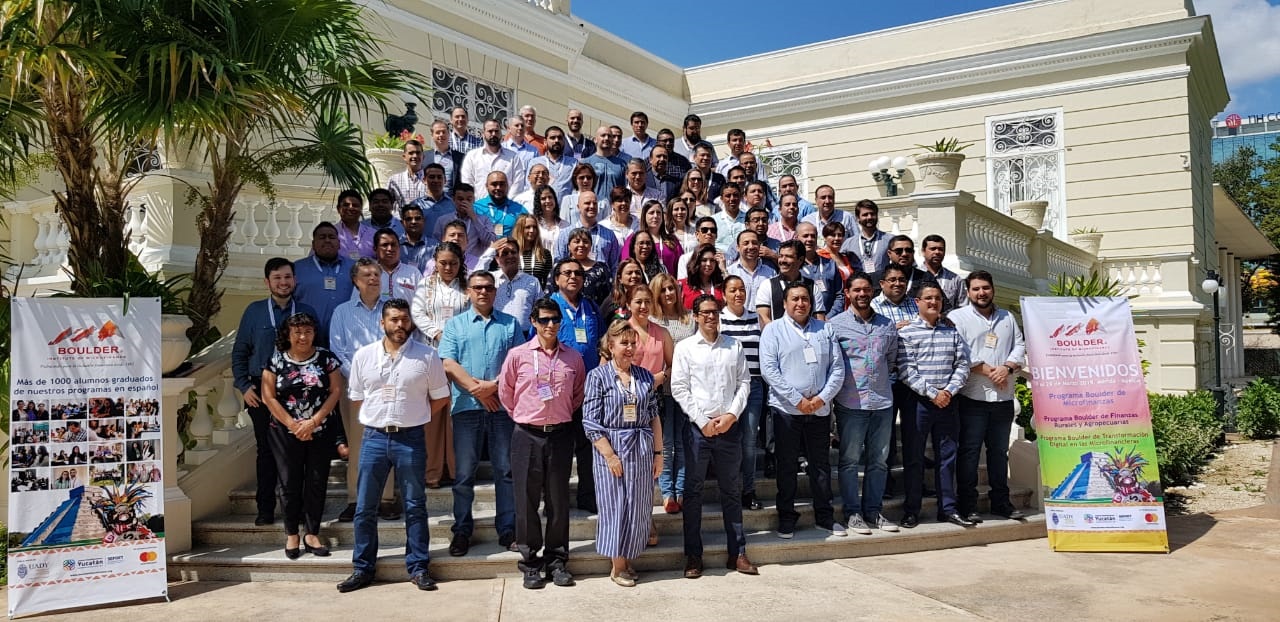 ALIDE-FAO cooperation provides grants to Association representatives in rural finance program
April 12, 2019.- Representatives of ALIDE Member institutions participated as grantees in the Boulder Rural and Agricultural Finance Program (RAF), as a result of the cooperation existing between ALIDE and the Food and Agriculture Organization of the United Nations (FAO).
Association representatives selected to take part in the program learned about modern trends in how to promote more inclusive rural and agricultural markets.  They also deepened their knowledge and acquired a global outlook on how to respond to the financial needs of rural SMEs and families, with special attention to the particular situation existing in the Latin American and Caribbean region.
At the same time, the dynamics of the program enabled the ALIDE representatives to become acquainted with sector specialists working in institutions involved with the agricultural and rural financing chain and in other government offices, private institutions and the academic field.
Through ALIDE's intermediation, representatives of the Banco Nacional de Fomento (BNF) of Paraguay, Mexico's Fideicomisos Instituidos en Relación con la Agricultura (FIRA) and member institutions of the  Asociación de Sociedades Financieras de Objeto Múltiple in Mexico (Asofom) were selected to participate in the program.
On this occasion, the program organized by FAO and the Boulder Institute of Microfinance was held in the city of Mérida, Mexico on March 18 to 29, with the collaboration of ALIDE and the Autonomous University of Yucatan (UADY).
About ALIDE
ALIDE is the community of financial institutions that generates solutions in Latin America and the Caribbean. Its main objective is to contribute to the economic and social development of the region, through good practices in the financing of development, the promotion of its members, through cohesion activities and strengthening the participation of financial institutions in the process regional economic.
Press Contact
Hanguk Yun
Officer, Comunication Unit, ALIDE
Phone: +511-203-5520 |: Ext: 226
comunicaciones@alide.org
http://www.alide.org