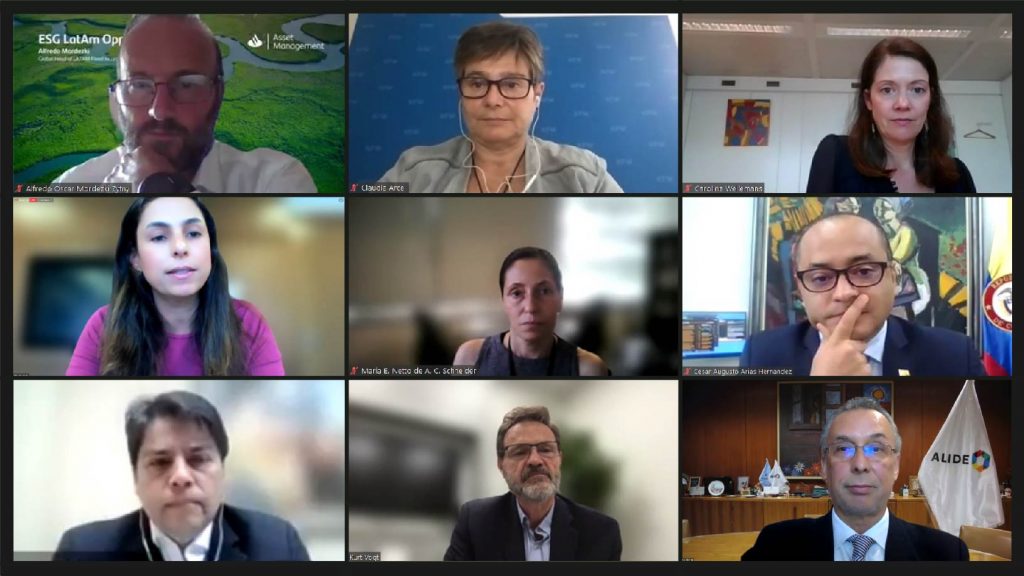 ALIDE and KfW organize a webinar on EU Taxonomy and its importance in Latin America and the Caribbean
The webinar seeks to inspire governments to create their own national taxonomies.
---
September, 20 – 2021- The Latin American Association of Financial Institutions for Development (ALIDE) and the German Development Bank KfW organized the "Taxonomy of the European Union: Potential relevance for sustainable finance in Latin America and the Caribbean" webinar.
During the event, the sustainable finance classification system and its importance in Latin America and the Caribbean for green bond issuers such as development banks, and regulatory and supervisory bodies that seek to develop local regulations on sustainable finance were examined.
The Secretary General of ALIDE, Edgardo Alvarez, shared the importance of the event and indicated that his institution seeks to be a forum to analyze green finance and encourage countries in Latin America and the Caribbean to develop their own green markets that are more environmentally friendly. environment and future generations.
Meanwhile, Claudia Arce, director of Latin America and the Caribbean of the  KfW – Responsible banking, highlighted the importance of the EU taxonomy to define what is "green" in the financial world. In addition, he pointed out that it is relevant to promote transparency in sustainable projects, adapt green projects to monitoring frameworks based on data, and develop more taxonomies with coherence between all of them.
Also participating in the discussion were: Caroline Wellemans, Head of the Sustainable Finance Policy Division in the Directorate General for International Associations of the European Commission (Head of Unit Sustainable Finance Policy –DG INTPA European Commission); Bianca Nasser, Chief Financial Officer of BNDES; César Arias, General Director of Public Credit and National Treasurer of the Ministry of Finance of Colombia; Alfredo Mordezki, Head of Fixed Income for Latin America of Santander Gestión de Activos; Maria Netto, Director of Financial Markets (Financial Markets Principal Specialist, Connectivity Markets and Finance) at the Inter-American Development Bank (IADB); and Kurt Vogt, Managing Director of HPL.
About ALIDE
ALIDE is the community of financial institutions that generates banking solutions for the development of Latin America and the Caribbean. Founded in 1968, its main objective is to contribute to the economic and social development of the region, through the good practices in development financing that it promotes among its associates, about 90 institutions with a presence in more than 20 Latin American countries and other regions of the world.
Contact
Andrea Villafranca
Comunication Unit
Telephone: +511-203-5520 |: Ext: 227
comunicaciones@alide.org, comunicaciones2@alide.org
www.alide.org