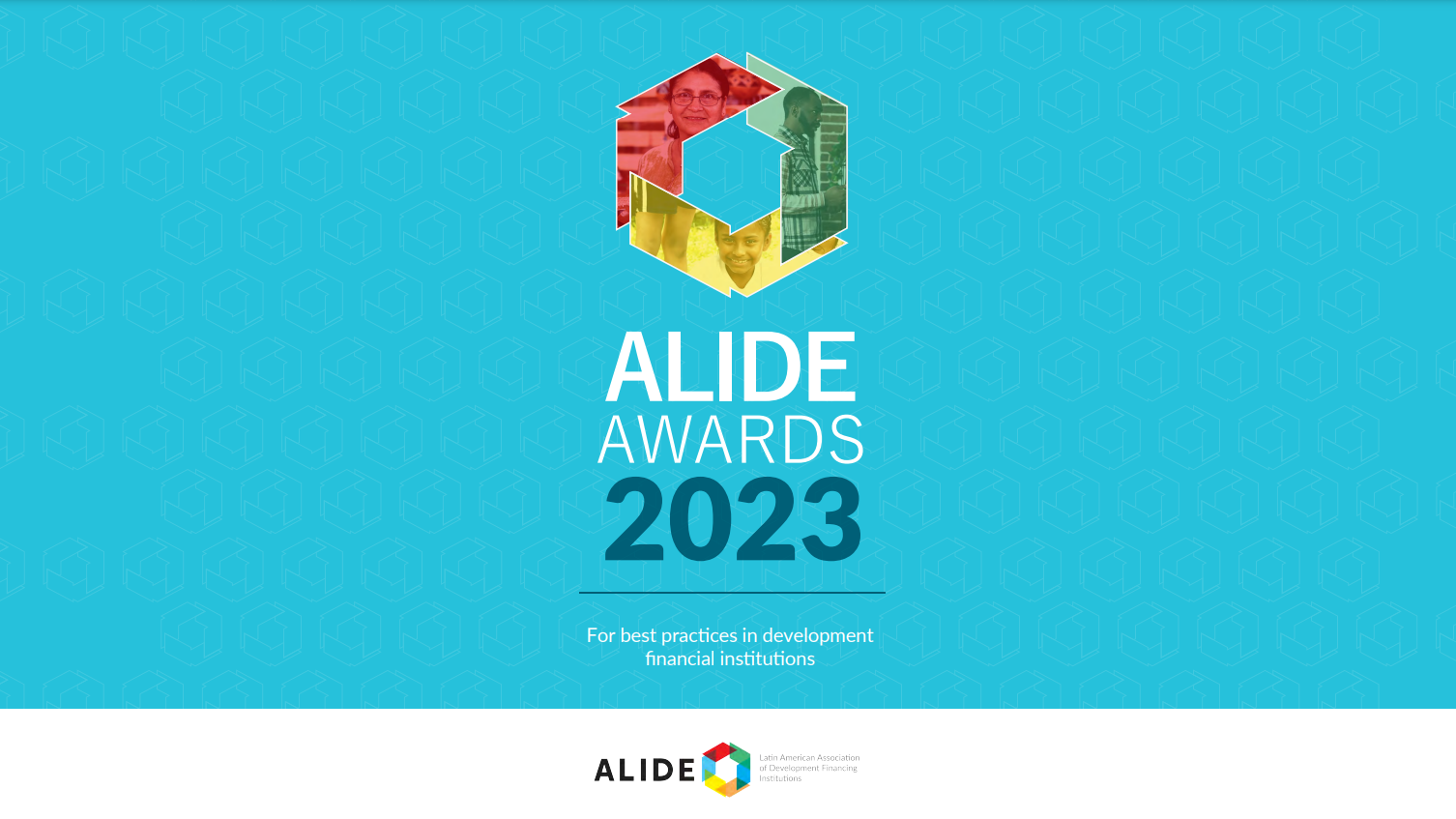 ALIDE 2023 Awards: the contest is now open to the members
The contest that distinguishes the best practices of ALIDE member Development Finance Institutions was first held in 2008 and this year celebrates its sixteenth edition.

---

February 6, 2023- The Latin American Association of Development Financing Institutions (ALIDE) opened its ALIDE 2023 Contest to the participation of its member institutions with their entries.

While promoting the dissemination and sharing of initiatives among the development banks, the awards also seek to distinguish the efforts of the financial institutions in four major areas: innovation, creation of new financial products, implementation of environmentally friendly activities and application of best technological and information practices.

This year, the ALIDE Awards will be granted in six categories, as follows: Financial Products; Technological Management and Modernization; Information, Technical Assistance and Social Responsibility; Extra-regional Bank; ALIDE Green Prize and Prize in Support of Women Entrepreneurs. The latter Prize was awarded for the first time in 2022, in recognition of initiatives that further women's financial and social inclusion, together with business ventures led by women.

It should be added here that the closing date for the submission of entries is April 10, 2023; that these will be judged by April 21; and that the winners of the ALIDE Awards will be announced at the 53rd Annual Meeting of the ALIDE General Assembly, scheduled to take place from May 31 to June 2 in Honduras.

Click below to consult the rules for participation in the contests.
About ALIDE
ALIDE is the community of financial institutions that produce banking solutions for Latin American and Caribbean development. Founded in 1968, its main purpose is to contribute to the region's economic and social development by promoting the use of good development finance practices among its members. It is comprised of more than 80 member institutions operating in over 20 countries of Latin America and other regions of the world.
Contact
Communnication Unit of ALIDE
Phone: +511-203-5520 |: Ext: 227
comunicaciones@alide.org, comunicaciones2@alide.org
www.alide.org