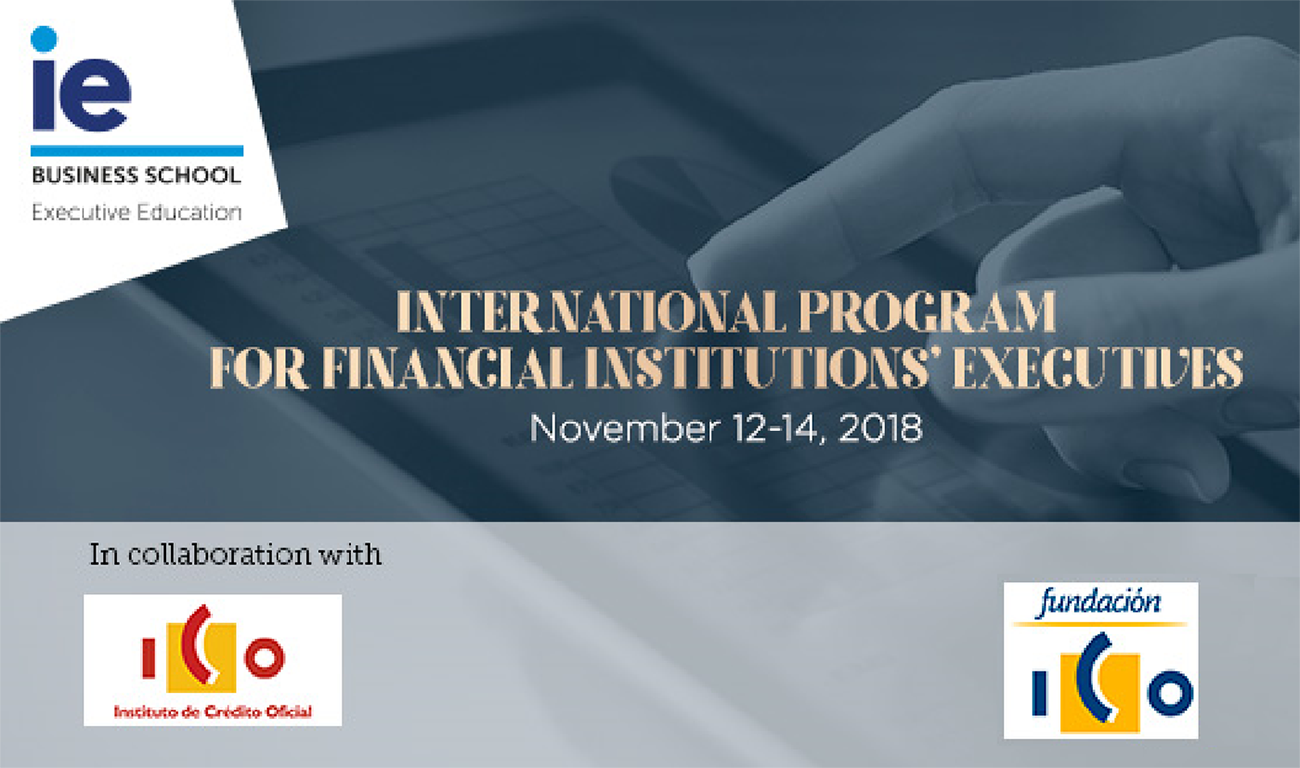 Our member institution in Spain the Instituto de Crédito Oficial-ICO (the  Spanish public development finance institution), asked the Alide General Secretariat to surpass to all members the reminder to the VI International Program for Financial Institutions' Executives, which is organized by ICO in collaboration with IE Business School, and will be held in Madrid, Spain, on November 12-14, 2018.  In the message below you can access to the program information.
Your sincerely,
The Alide General Secretariat
Institutional Relations Program
ALIDE
---
Dear colleague:
Please find here the agenda and brochure for the VI International Program for Financial Institutions' Executives that the prestigious IE Business School organizes with the sponsorship of ICO and ICO Foundation. The course will take place on the main campus of IE Business School in Madrid, in November 12-14.
Our positive experience over the last 5 years means that we firmly believe in the value of this course both as a meeting place and as an opportunity to discuss our common challenges as public financial institutions. In this edition we have carefully tailored a program with updated and highly relevant content and high-profile speakers, which we hope will appeal to you.
We encourage you to sign up for the course as early as possible since we may run out of places! As always, you will benefit from the support of ICO Foundation, which allows you to enjoy this high quality event for a very symbolic cost of just 700€.
We also encourage you to share this information with your colleagues in your institution, in case you could not attend or deem it convenient.
We hope to welcome you in Madrid on November 12, please receive our kindest regards,
For more information, please contact:
Isabel Galbis García-Elorz
Executive Programs Coordinator
IE Business School – Executive Education
isabel.galbis@ie.edu
Tel.: +34 91 782 732 Ext.: 41732
---