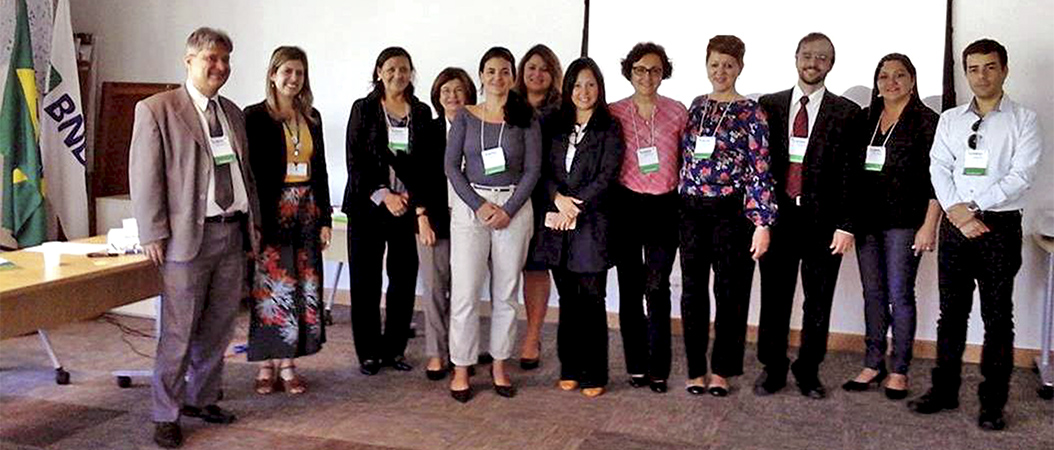 ALIDE and Brazilian banks work to strengthen knowledge management
Among the activities carried out by Rialide-BR in Rio de Janeiro, was the use of technological platforms and their impact on the transmission of knowledge and the transformation of the organizational culture.
---
September 12, 2018.- The network of Brazilian institutions that comprise Rialide-BR, a conglomerate that works for the strengthening of information and knowledge management in Brazil, conducted recently two new activities: the "V Meeting of the Information Network of ALIDE in Brazil, Rialide BR" and the "V Seminar of Information and Knowledge Management of Rialide-BR".
During the meeting of the network carried out on August 30 at the headquarters of the Banco Nacional de Desenvolvimento Econômico e Social (BNDES), the participants discussed the changes and programs conducted by the information units of the institutions in order to facilitate access to knowledge, they presented statistics pertaining to the impact of the network and showed the progress made by ALIDE in terms of modernization, such as the updating of the E-Learning and Databank digital platforms.
They also announced the progress made by the Work Program of Rialide-BR 2018-2019, especially the dissemination of services among the partners, the definition of user profiles and the impact of the network, as well as the technical production of the attached institutions.
On this occasion, the meeting was attended by representatives from the following institutions: Banco da Amazônia, Banco de Desenvolvimento de Minas Gerais (BDMG), Banco do Nordeste do Brasil (BNB), BNDES, Serviço Brasileiro de Apoio às Micro e Pequenas Empresas (Sebrae), Fundação Dom Cabral (FDC), Fundação Getúlio Vargas (FGV), Instituto Nacional de Tecnologia (INT) and CPRM – Serviço Geológico do Brasil.
On the other hand, the seminar was held on August 30 and 31 at the headquarters of the BNDES in the presence of more than one hundred attendees. The program comprised various presentations and master conferences that analyzed the change process of knowledge management regarding the use of the new technologies and their impact on culture and organizational learning.
The opening session was conducted by Ricardo Luiz de Souza Ramos, director of Strategic and Digital Transformation, and Henrique Rogerio Lopes, superintendent of the Administration and Human Resources Department, both from the BNDES; and Cristina Castillo, chief of Cedom, from ALIDE.
In the case analysis, the experience of the BNDES, Banco do Brasil, BNB and Caixa Economica Federal was presented, mainly distance education as a practice of knowledge management and the transformation of the organizational culture. Moreover, the participants addressed the use of these platforms in corporate universities as an instrument for strengthening the personnel of the institutions. The third part of the seminar was dedicated to discussing the new mechanisms and elements of artificial intelligence and business intelligence, and the use of Big Data in the business intelligence processes.