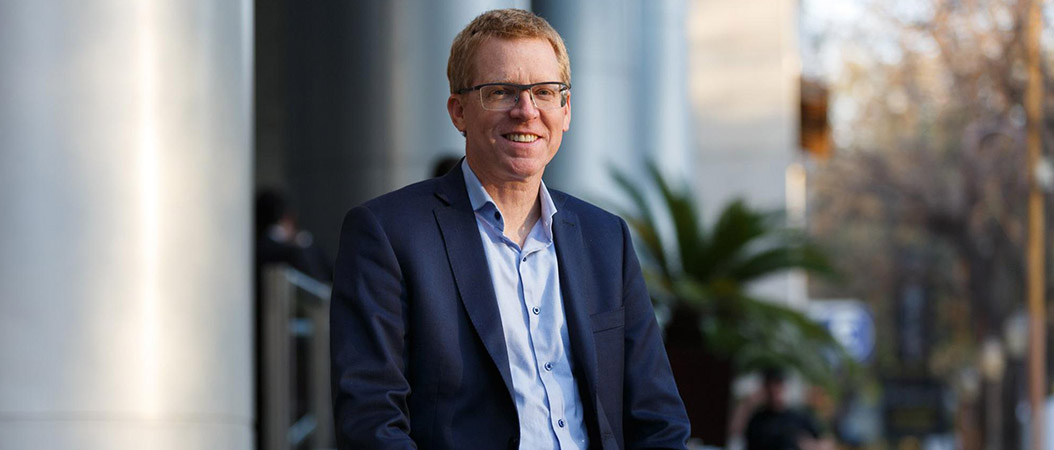 Argentinian Juan Ernesto Curutchet assumes the presidency of ALIDE
May 13, 2019.- In line with the institutional order that governs the Latin American Association of Financial Institutions for Development (ALIDE), Juan Ernesto Curutchet, president of the Bank of the Province of Buenos Aires (Bapro), of Argentina, assumed as president of the Board of Directors in the period that goes until 2020, after the recent departure of Pablo García from the presidency.
«I express the satisfaction and joy it represents for my country, Argentina, and for the Banco Provincia, institution that I represent, the confidence that I am given to preside over this great institution,» the president said. «I assume this responsibility with the vision of strengthening and continuing the important work carried out by the association in favor of the financial institutions of development in Latin America and the Caribbean.»
Curutchet is a lawyer from the University of Buenos Aires (UBA) and magister in Law from the University of New York. In addition to presiding over Bapro since 2016, he held the vice presidency of Banco Ciudad de Buenos Aires between 2008 and 2015. He held management positions in important private entities in Argentina and the United States. On the other hand, he has been a teacher in various universities in the country.
The Board of Directors is the body that guides and guides the activities of ALIDE. The current current roster is completed by the vice-presidents Mélida Mancía (president, Development Bank of El Salvador, Bandesal) and Joaquim Levy (president, National Bank of Economic and Social Development, BNDES, of Brazil); Directors Carlos Linares (Chairman of the Board, Development Finance Corporation, Cofide, of Peru), Pedro Correa Ramírez (President, National Development Bank, BNF, of Paraguay), Chesron D.A. Isidora (executive director, Corporation for the Development of Curaçao, Korpodeko) and María Ruiz Delgado (president, National Bank of Costa Rica); and the general secretary of the association, Edgardo Alvarez.
About ALIDE
ALIDE is the community of financial institutions that generates solutions in Latin America and the Caribbean. Its main objective is to contribute to the economic and social development of the region, through good practices in the financing of development, the promotion of its members, through cohesion activities and strengthening the participation of financial institutions in the process regional economic.
Press Contact
Hanguk Yun
Responsable de Comunicación Social de ALIDE
Teléfono: +511-203-5520 |: Ext: 226
comunicaciones@alide.org
www.alide.org